Selling Your Property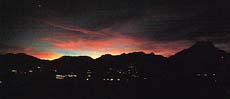 For over 20 years I have been Strategically Marketing Properties with great success. I have an extensive list of past and present clients that would be happy to tell you about their experiences.
As Paradise Valley and Scottsdale Real Estate professional I have helped many individuals and families sell their properties for the best price.
Providing you with comprehensive, high-quality listing service is very improtant to me. When you decide to sell your home, please contact me so we can set up an interview!
The following articles are a great place to start if you're looking for information about the sales process and how you can get more for your home when you decide to sell.